Contact Us for a Free Estimate
(469) 814-0030
Contact Us
Quality Craftsmanship
---
Professional asbestos abatement demands attention-to-detail and an experienced staff. You'll find both at Impact Environmental Services, and we're committed to using the industry's finest and most effective technology to get your project completed swiftly and thoroughly so you won't have to worry about future issues.
We're trained in state compliance regulations and safety standards to ensure your property meets all your legal and health requirements. The experts at Impact Environmental Services have already abated countless residential and commercial properties across the state of Texas, which has given us a local reputation for responsive service and proven results across the community.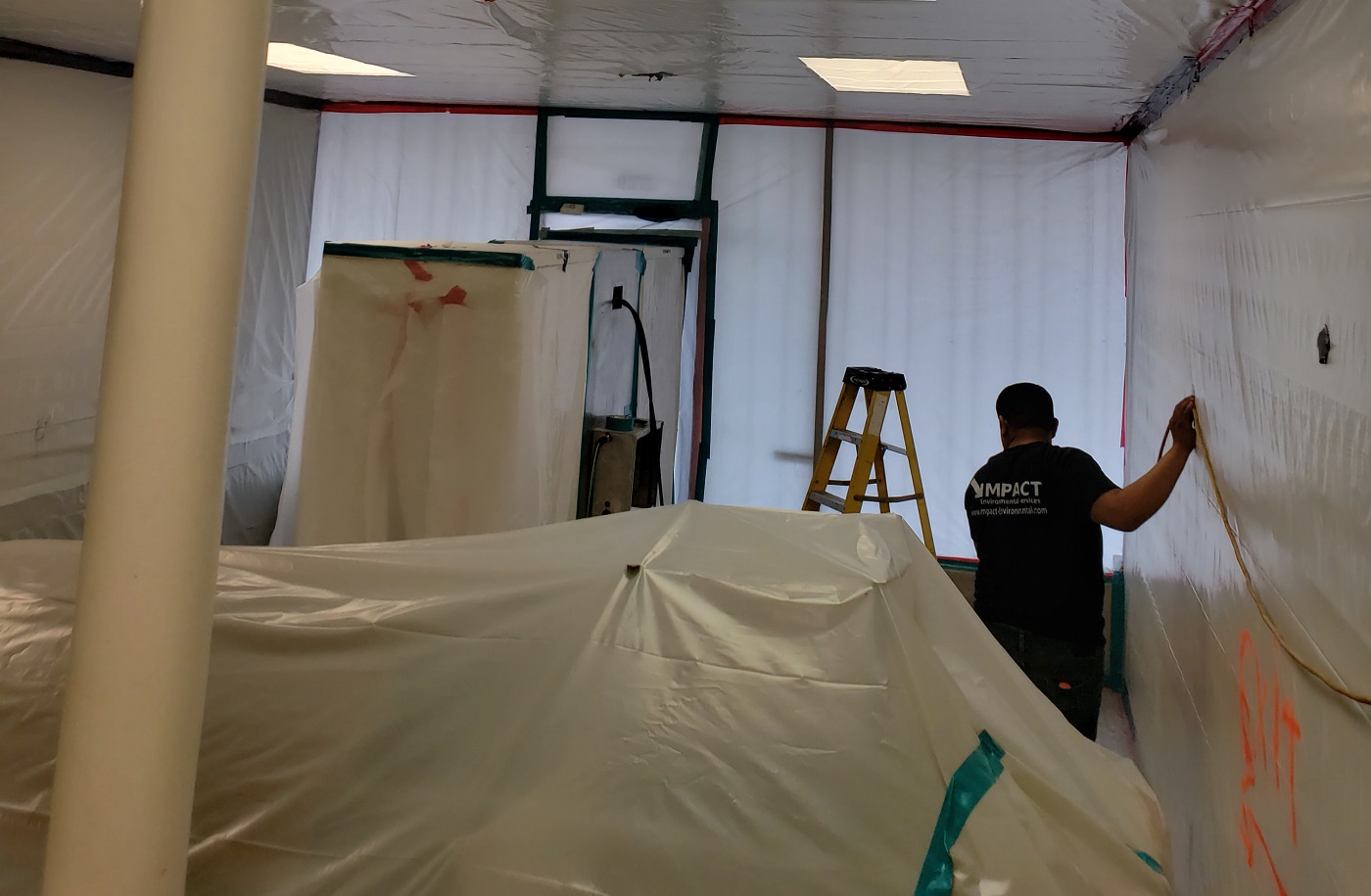 The Cost-Effective Solution
Other asbestos abatement companies use similar technology, but often charge considerably more for treatment and disposal of insulation, floor and ceiling tiles, panel boards, and other damaged materials containing asbestos. At Impact Environmental Services, we take care of every phase of your project in-house to save you essential time and resources. All of our professional work is carefully managed to minimize disruption to your home or business, and we work hard to maintain a low profile during the project without sacrificing productivity.